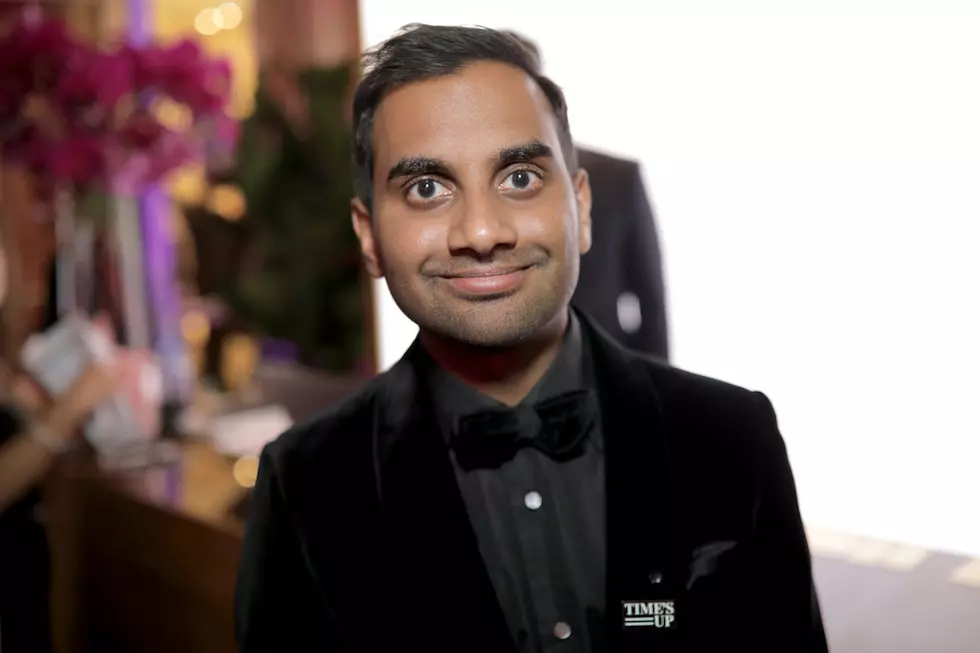 Aziz Ansari Responds to Sexual Misconduct Allegations
Greg Doherty/Getty Images
Aziz Ansari is the latest male celebrity to be accused of sexual misconduct. In a recent article in babe, "Grace," a 23-year-old photographer, gives a graphic and disturbing account of a date she had with the Master of None creator, describing the encounter as "the worst night of my life."
On Monday (January 15), the actor/writer issued a statement addressing the allegations.
"In September of last year, I met a woman at a party. We exchanged numbers. We texted back and forth and eventually went on a date," the statement began. "We went out to dinner, and afterwards we ended up engaging in sexual activity, which by all indications was completely consensual.
"The next day, I got a text from her saying that although 'it may have seemed okay,' upon further reflection, she felt uncomfortable. It was true that everything did seem okay to me, so when I heard that it was not the case for her, I was surprised and concerned. I took her words to heart and responded privately after taking the time to process what she had said.
"I continue to support the movement that is happening in our culture. It is necessary and long overdue."
"Grace," whose name is in quotes because she asked to stay anonymous, and Ansari met at an Emmys 2017 afterparty, and after exchanging numbers flirted via text before meeting for dinner one night in New York City. The then 22-year-old photographer went back to the 34-year-old comedian's apartment after their meal, and that's when things started becoming very uncomfortable.
According to the young woman, Ansari pressured her to perform sexual acts, despite her "physically giving off cues that I wasn't interested."
After taking an Uber home from his place, "Grace" burst into tears in the backseat, realizing she had been violated. Ansari reportedly texted her the next day. She shared a screenshot of the alleged conversation, in which she said, "Last night might've been fun for you, but it wasn't for me. You ignored clear non-verbal cues; you kept going with advances."
"I'm so sad to hear this," he allegedly responded. "All I can say is, it would never be my intention to make you or anyone feel the way you described. Clearly, I misread things in the moment and I'm truly sorry." Check out the texts below:
"Grace" decided to come forth with her story after seeing Ansari wearing a "Time's Up" pin at the Golden Globes last week, where he won for Best Comedy Actor in a TV Series.