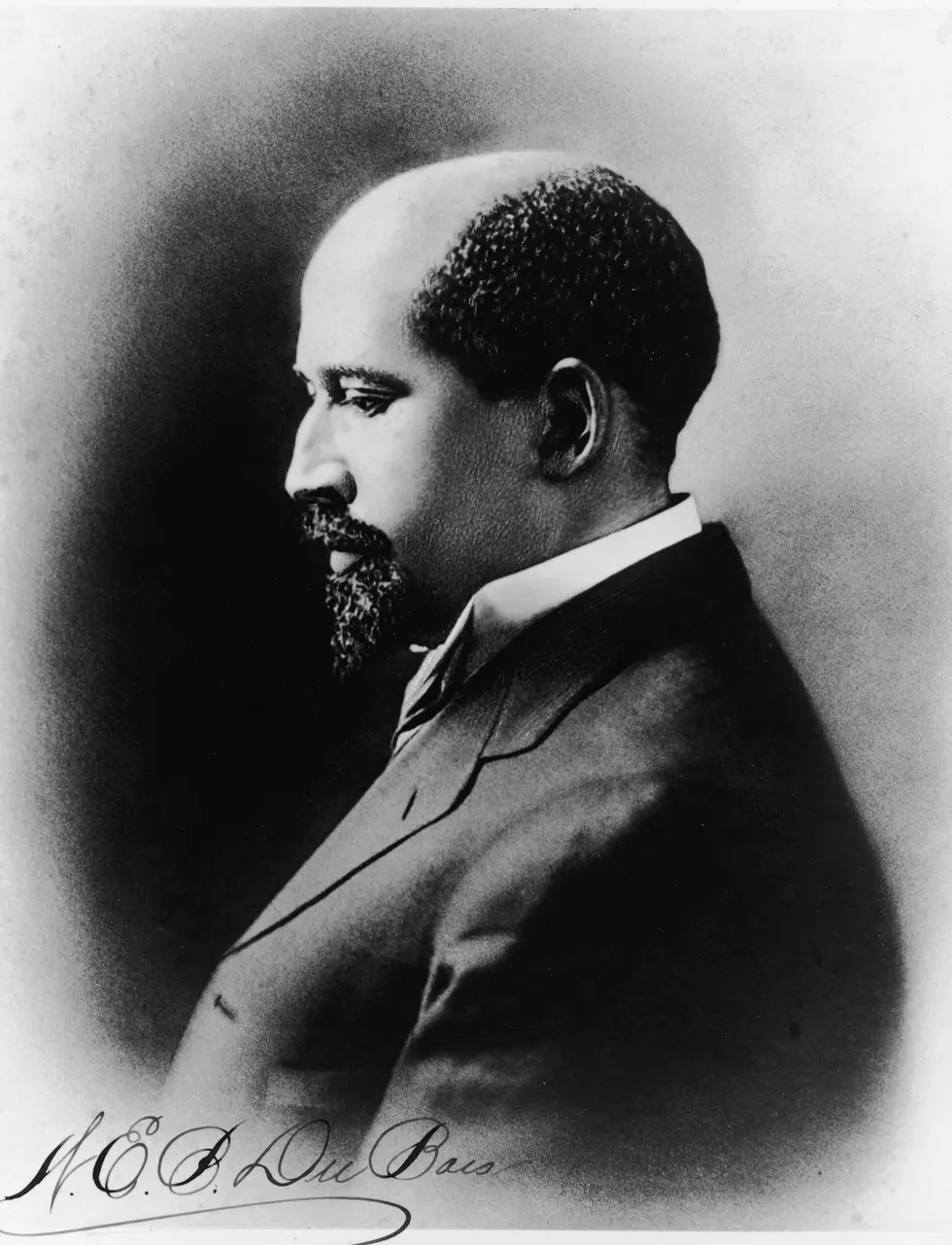 Celebrating W.E.B. Du Bois In July
Getty Images
Social activist and Great Barrington native W.E.B. Du Bois often wrote that he was "born by a golden river."  So it's fitting in this Du Bois 150th birthday anniversary year that a special event by that name is scheduled for Wednesday, July 11 at 2:00 P.M. at W.E.B. Du Bois River Park, Church & River Streets in Great Barrington.
The announcement from Great Barrington Housatonic Riverwalk says that Du Bois' special connection to rivers offers a unique lens through which to view his more well-known accomplishments. His publication of Langston Hughes's "The Negro Speaks of Rivers", his 1930 speech on the Housatonic River, and his activism surrounding the Great Mississippi Flood of 1927—all speak to his lifelong dedication to environmental justice and to rivers everywhere.
During "W.E.B. Du Bois: Born by a Golden River", organizations throughout Berkshire County will honor this Great Barrington native with readings and musical offerings. The event will be followed by a walking tour of sites in Great Barrington that helped to shape the town's iconic native son, including Du Bois' Birth Site, First Congregational Church, and the Warren Davis Home. The walk will conclude at the former Clinton A.M.E. Zion Church, 9 Elm Court, with a reception and refreshments. In the event of rain, the program will be held at First Congregational Church on Main Street.
The location holds great significance, as does the date. July 11 marks the anniversary of the first meeting of the Niagara Movement in 1905. It was Du Bois' first attempt to form a civil rights organization and the first substantial Black-organized protest movement of the twentieth century. It led to the founding of the N.A.A.C.P. in 1909.