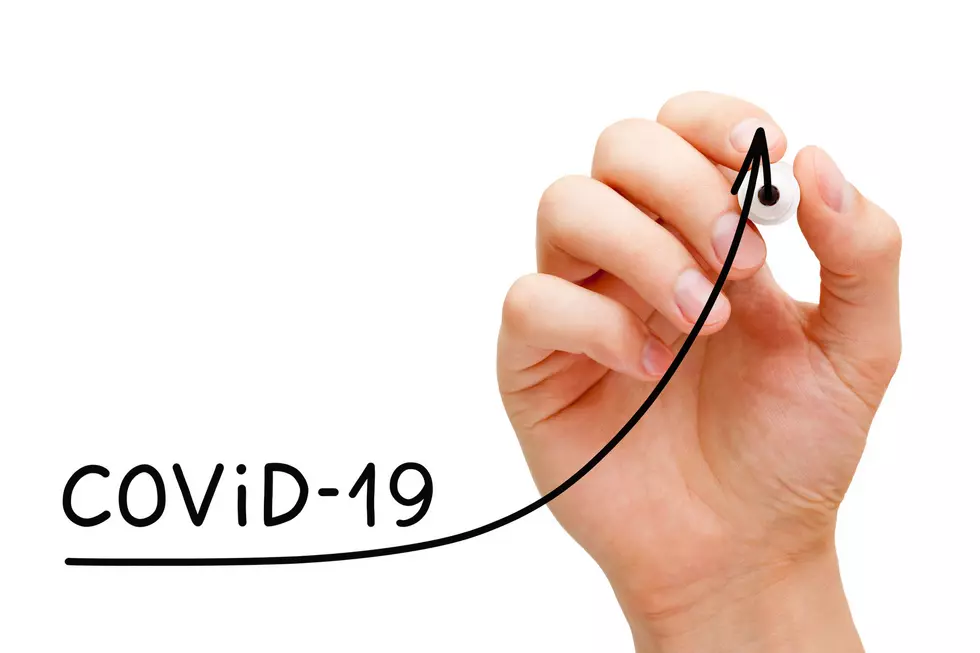 Expert Says United States Very Close To Another COVID Surge
IvelinRadkov
The US is in the "eye of the hurricane" right now, according to epidemiologist Michael Osterholm. Experts project the country is about to see another dangerous Covid-19 spike.
According to a story reported on by CNN and WHDH/7 News Boston, after months of devastation, it appeared things were heading in the right direction with officials reporting several weeks of steep declines in Covid-19 cases and lowered hospitalization numbers.
But now case declines have stopped and infection numbers plateaued at very high levels — with the US averaging roughly 60,000 new cases daily in the past week.
Multiple governors have eased Covid-19 safety measures despite health officials' warnings. Spring break events are kicking off across the country, threatening the potential for further spread of the virus.
Experts project the country is about to see another dangerous Covid-19 spike. One that Osterholm says will be fueled by the B.1.1.7 variant, first spotted in the UK, and will come over the next six to 14 weeks.
While there are multiple variants of coronavirus circulating in the US, experts have been particularly concerned with the highly contagious B.1.1.7 variant's dangerous potential.
In mid-January, the Centers for Disease Control and Prevention warned cases of the variant were likely to see "rapid growth in early 2021," adding it would likely become the predominant variant in the US by this month.
So far, the agency has reported more than 2,600 known cases of the variant across 46 states, Puerto Rico and Washington DC. Nearly a quarter of those cases are in Florida. But the CDC has said that likely does not represent the total number of such cases in the US — but rather just the ones that have been found by analyzing positive samples, with the help of genomic sequencing.
New research shows that in the US, the variant is 59% to 74% more transmissible than the original novel coronavirus. Gounder says cases in the US are "increasing exponentially."
That's why it's crucial for the country to keep pushing to lower Covid-19 infections. Vaccination numbers are still not high enough — and won't be high enough in several weeks' time — to help suppress the predicted surge, experts warned.
Health officials say a more appropriate time for states to begin easing restrictions would be when daily Covid-19 cases are way down — "considerably less" than 10,000, according to Dr. Anthony Fauci — and vaccination numbers are way higher.
So far, more than 58.8 million Americans have received at least one dose of a Covid-19 vaccine, according to CDC vaccination data.
More than 30.6 million have received two doses, the data shows. That's roughly 9.2% of the US population.
But officials are hopeful vaccinations will continue ramping up in the coming months with the help of increased supply.
For much, much more to the story, please check it out at WHDH/7 News' website here.
LOOK: Milestones in women's history from the year you were born
Women have left marks on everything from entertainment and music to space exploration, athletics, and technology. Each passing year and new milestone makes it clear both how recent this history-making is in relation to the rest of the country, as well as how far we still need to go. The resulting timeline shows that women are constantly making history worthy of best-selling biographies and classroom textbooks; someone just needs to write about them.
Scroll through to find out when women in the U.S. and around the world won rights, the names of women who shattered the glass ceiling, and which country's women banded together to end a civil war.