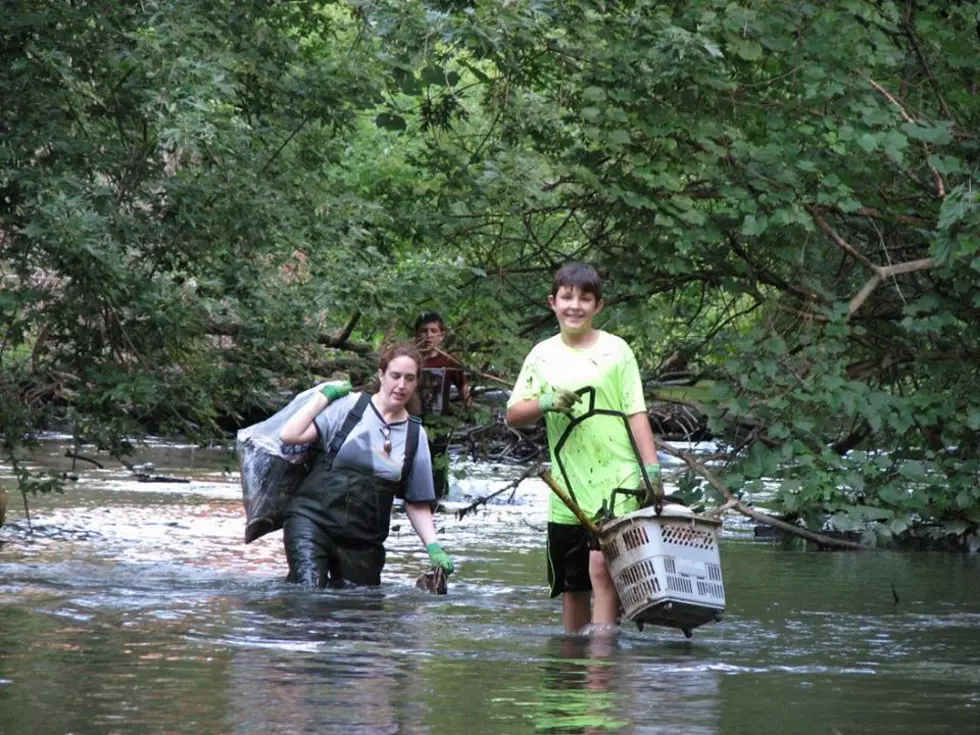 Help Keep the Housatonic Clean
Credit: Berkshire Environmental Action Team
On Saturday, July 21, Berkshire Environmental Action Team (BEAT) and the Housatonic Valley Association (HVA) will get together to clean trash out of the West Branch of the Housatonic River. Starting at 9 A.M. volunteers will set out from Wahconah Park to pick up trash from alongside and in the river. The group will meet back at Wahconah Park for lunch (provided free for volunteers) and Blue Q goodie bags.
Everyone is invited to join in keeping one of our most important natural resources healthy and clean.  If you have waders, hip boots, or boots, please bring them. BEAT and the HVA have a few pairs for people to borrow. Bring a refillable water bottle too, and sun screen and bug repellant are highly suggested. BEAT will provide work gloves and bags, and a few pairs of grabbers. Some groups will paddle in canoes and some will walk along the banks and/or wade into the river.
If you can't help out this time, put August 18 in your calendar for their next cleanup. For more information, visit BEAT's website or call (413) 717-1255.