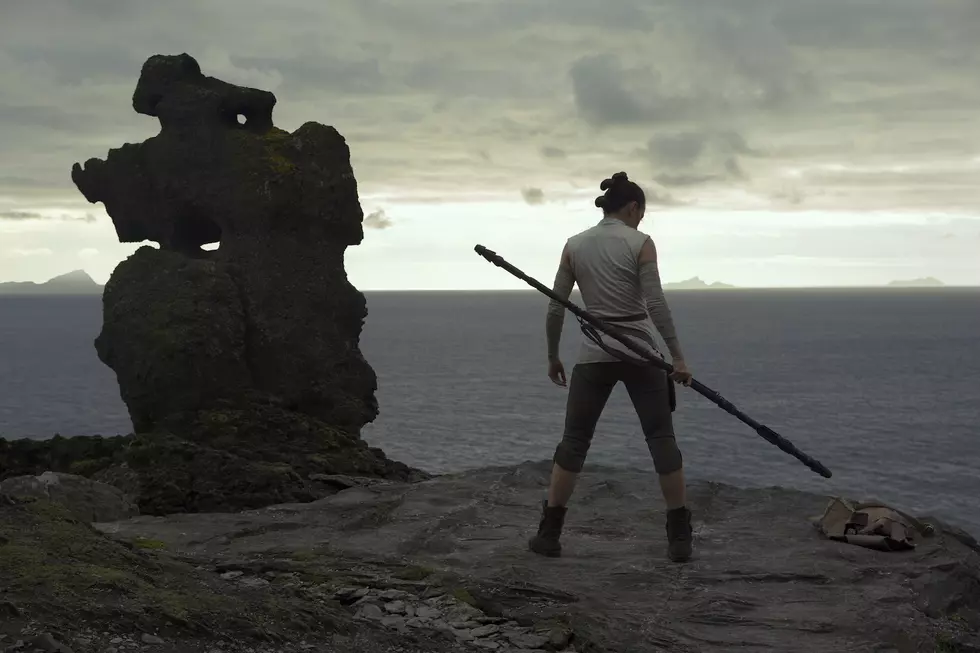 'The Last Jedi' Blu-ray and Digital Release Has a Music-Only Version
Disney
Everything comes in circles. All of this has happened before, and it will all happen again. Silent films are making a comeback, and, a bit unexpectedly, it's the loud, exciting action movies that are doing it. Mad Max: Fury Road's home video release included a black and white silent version, and Rian Johnson has done something very similar, adding a music-only version of The Last Jedi to its Blu-ray and digital release.
Johnson clued us into the alternate version of the movie in some tweets on Tuesday, and the Disney-backed app we'd have to download to get to it:
Arguably, you could achieve a similar effect by just muting the movie and playing John Williams' score at the same time, but you'd probably reach a point where the two no longer match up. The Last Jedi does a number of things that have never appeared in a Star Wars movie before, including that one scene that's utterly silent and so unexpected that some theaters put up signs telling moviegoers that, yes, this was intentional and not a problem with the auditorium's sound. And it does, after all, contain an extended homage to the very first Oscar winner Wings, itself a silent film.
Star Wars: The Last Jedi is available digitally now, and on home video March 27.
Gallery - The History of Star Wars Movie Posters: