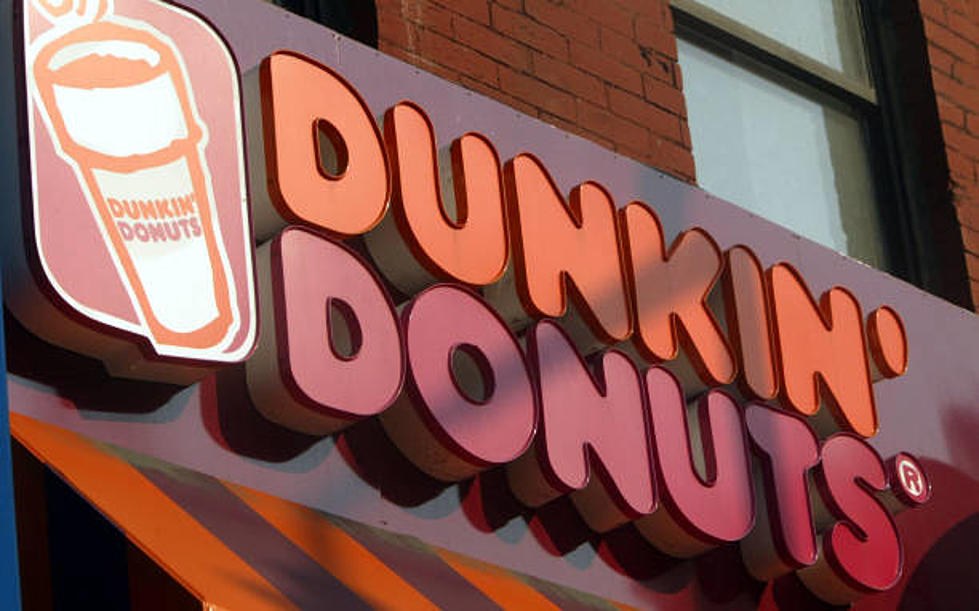 Dunkin In Massachusetts Has Removed This Popular Menu Item
Getty Images
For most New Englanders, we all "Run on Dunkin." I do for the most part as it usually depends on the day. Afterall, only in Massachusetts we always ask ourselves during a snowstorm if Dunkin is open or not?
Anyways, getting to the point there's been a lot of changes in menu items over the past few years. There's one particular that I remember and miss the most which was called "The Rocky Road." Dunkin if you're reading this right now, please accept my suggestion in reintroducing that beverage.
So, what popular Menu Item is getting discontinued?
After 23 years of popularity, we officially say goodbye to the The Dunkaccino according to what a Dunkin Spokesperson told Today. It featured a mix of hot chocolate and coffee and was able to be purchased hot and frozen. Despite the decision, the product page for the item still remains active on Dunkin's' website.
"As we focus on innovation and finding new ways to delight guests, we continually evolve our menu in an effort to deliver a fast, frictionless experience. The Dunkaccino is retired for now, but there's always the chance for its return in the future." - Dunkin Spokesperson
While it was not specified on why the item was discontinued, former employee's suspect that it is because of a discontinued ingredient that was used to make the mix for the beverage. Which makes sense since there's been a lot of shortages going on throughout the country. Of course, there's many other items that can be enjoyed at Dunkin, but for me I'll stick to my basic large, iced coffee with extra cream extra sugar and a shot of vanilla. (I know not very healthy trust me)
What is your favorite menu item from Dunkin? Let us know on our station app. 
7 Famous Fast Food Chains That Started in New England
We all know America Runs on Dunkin. But that's not the only big-time, American fast food restaurant to get its start in New England...
The 6 Best Fast Food Chains With Plant-Based Options on the Menu
Fast-food restaurants have finally got the memo that their customer base isn't just coming through for a burger, fried chicken, or a beef taco. Many now have plant-based foods and are coming up with creative, delicious ways to get more greens on the menu. Here are the 6 best fast-food chains with plant-based options on the menu.