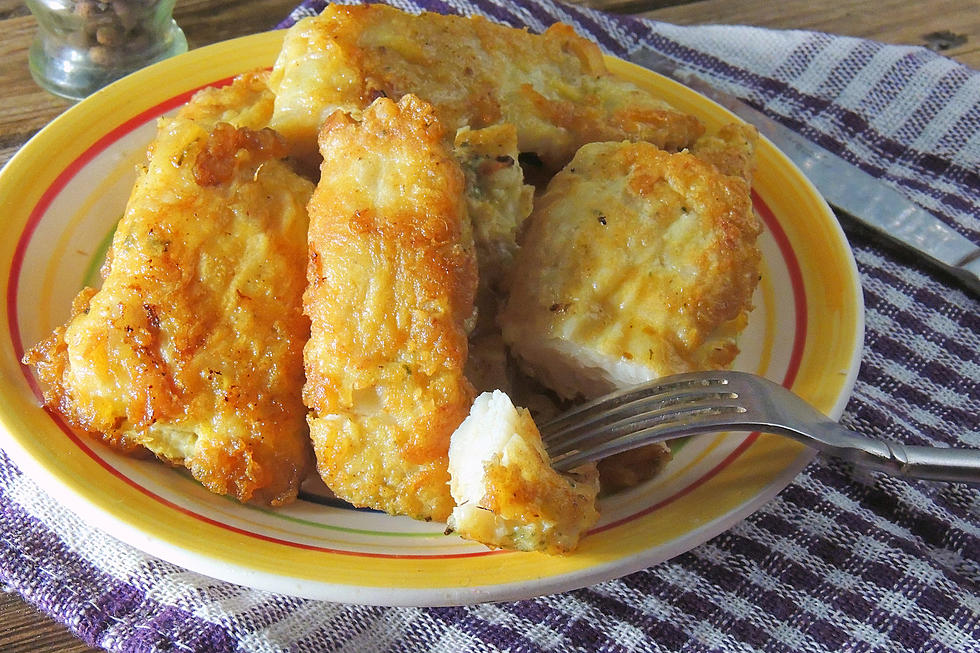 Looking For The Tastiest Fish During Lent? Berkshire Restaurant Makes "Best" List
Tanya145
It is currently the season of Lent and as many of you practicing Catholics know, the three most important practices of the Lenten season are prayer, almsgiving, and fasting. 
Over the past several decades, the once very strict law of fasting has relaxed a little bit. However, many Christians and Catholics still prefer to observe a meatless fast on Fridays during Lent.
My family absolutely observed this practice when I was growing up. It was very tough for me though as I was not a fan of seafood. ANY seafood. And I'm still not a fan. The rest of my clan LOVES seafood, so they actually looked forward to it. I would typically consume pasta or a PB&J with the crusts cut off.
But hang on, I swerved a little off-topic there. My point to all that is this: Many families are on the lookout for a fantastic fish meal, especially during Lent. And according to the ratings and reviews website Yelp, one Berkshire County restaurant made the top 10 for "best" fish!
It's always great when a local eatery receives some love, isn't it? In honor of Lent, Yelp put together a list of the best restaurants that serve fish in Western Massachusetts based on several key metrics including the number and quality of ratings and reviews.
One Berkshire County restaurant cracked the top 10 in spectacular fashion! The Salmon Run Fish House, located at 78 Main Street, Lee, landed at #4! VERY IMPRESSIVE!
The Salmon Run Fish House, which first opened its doors back in 1999, is still owned and operated by one heck of an amazing couple, Paul and Dawn Face. And they are proud to serve you only the freshest seafood in the Berkshires. That was their mission when they first opened and it remains their mission to this day. Here's to your continued success, guys!
Here are the official top 10 best fish restaurants in western Massachusetts according to Yelp as of 2/24/23(Keep in mind the list constantly fluctuates):
North Shore Seafood - Northampton
Williamsburg Snack Bar - Haydenville(on Yelp's list, #2 is listed as another business which is actually in Enfield, Connecticut)
Pete's Seafood Restaurant - Greenfield
Salmon Run Fish House - Lee
Captain Jack's Roadside Shack - Easthampton
Crispy's Wings-N-Fish - Springfield(again, another business was listed on Yelp but this one's in Brattleboro, Vermont)
Schermerhorn's Seafood - Holyoke
Sturbridge Seafood - Sturbridge
Hearty Eats - Shelburne Falls(temporarily closed--reopening March 1)
Wilbraham Seafoods - Wilbraham
Check out the full list on Yelp's website here. Happy Fish-Finding!
5 School Lunch menu items from the 70s and 80s we wish we could find as adults
The Most Misspelled Word In Every State
Google Trends reveals what people in each state searched for when searching "how do you spell..." Here are the most common spelling questions from every state. Source: Google Trends
LOOK: Things from the year you were born that don't exist anymore
The iconic (and at times silly) toys, technologies, and electronics have been usurped since their grand entrance, either by advances in technology or breakthroughs in common sense.
See how many things on this list
trigger childhood memories—and which ones were here and gone so fast you missed them entirely.