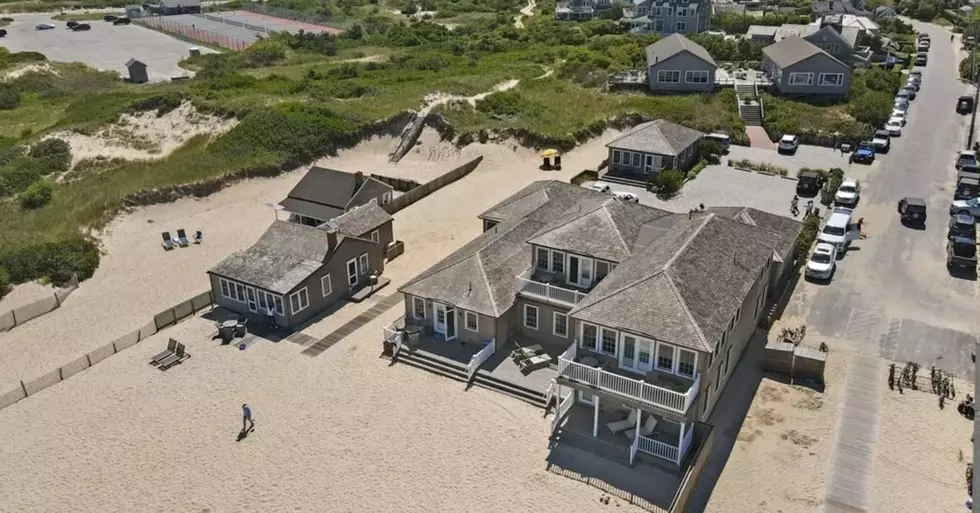 Stunning Beachfront Estate is the Most Expensive Home For Sale in Massachusetts
Allison Mazer - Compass Real Estate
Massachusetts is a small state that packs a big punch. There truly is something for everyone and nowhere is the diversity the state offers more prevalent than in its landscape.
From the lush mountains of The Berkshires to the stunning skyline in downtown Boston, to the breathtaking beaches of Cape Cod and the islands, the variety of areas to live in is remarkable. Along with that variety of areas comes a wide and diverse real estate market, where not only the landscape, but the cost of living can fluctuate dramatically. A home in Pittsfield, Massachusetts could be a fraction of the price of a similar home in the greater Boston area. In other words, location, location, location.
So given the vast selection of real estate that Massachusetts has to offer, we were wondering...
Where is the Most Expensive Home For Sale in Massachusetts?
To find the answer, you have to head to the exclusive island of Nantucket off the coast of Cape Cod. Nantucket is a summer vacation mecca for Massachusetts locals and visitors alike, but to own or rent a home there is big bucks. The average cost of a home on Nantucket is $4.43 million as of October 2022, which translates to, on average, around $1.4k per square foot.
This is the Most Expensive Home For Sale in Massachusetts
41 Jefferson Ave in Nantucket, Massachusetts, currently listed at $34,950,000, is the most expensive single-family residence on realtor.com at the time of publication. Listed by Allison Mazer with Compass, this property is truly a resort compound that is a Nantucket landmark.
Boasting some of the best views on one of the nicest beaches in the country, this .94-acre Cliff Beach property was originally developed as a private beach club in the 1930s. The grounds include a recently constructed, four-unit main beach house, two stand-alone cottages, two garages, an entry courtyard/garden, and a large Belgian-block parking area.
The compound is less than a mile from the center of town in the tony Cliffside neighborhood adjacent to the Beach Club and is part of the only residential/commercial zoned property on Nantucket's entire North Shore. According to the listing agent, potential uses include; a spectacular residential compound, a luxury boutique hotel, an exclusive private club, a joint venture with other Island accommodation businesses offering the private bathing beach and large beachfront residences that they lack, or a condominium conversion, just to name a few.