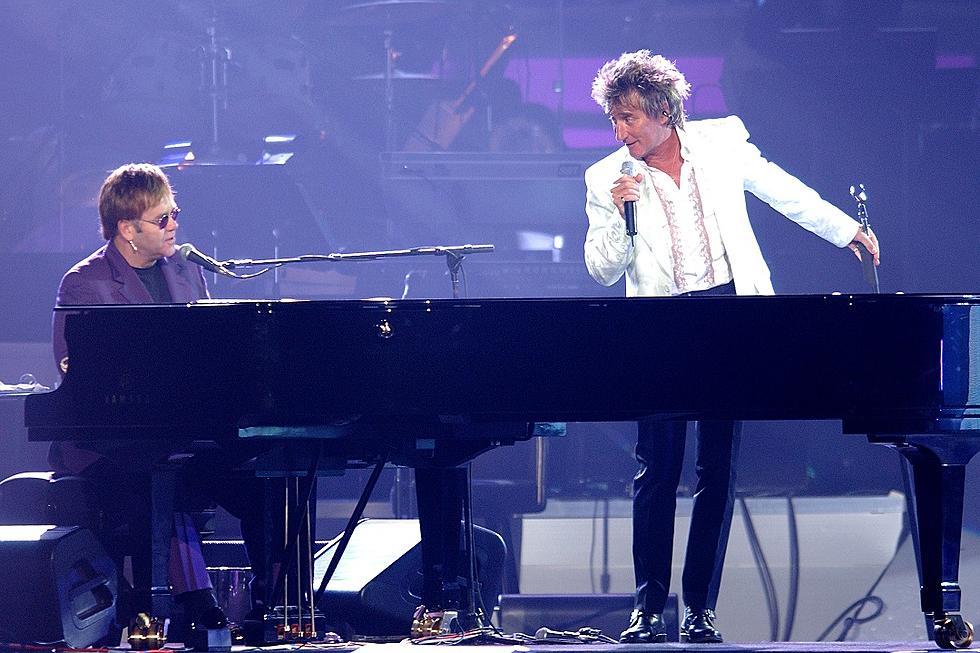 Rod Stewart Slams Elton John's Retirement Tour as 'Not Rock and Roll'
Robert Mora, Getty Images
Rod Stewart is not letting his longtime friend, rival and fellow music icon, Elton John, off the hook easy.
While speaking to Andy Cohen on Watch What Happens Live Wednesday evening (March 21), the rock star let John really have it over his decision to retire with a high-profile tour.
"I did email her and said, 'What, again dear?' And I didn't hear anything back," he told Cohen, teasingly referring to John as "her" in reference to his nickname for the "Candle in the Wind" singer, who he calls "Sharon." (John reportedly calls Stewart "Phyllis" in return.)
Stewart also had some fighting words when asked about John's retirement plan.
"Talking about retirement, I've never spoken about retirement, and if I do retire, I won't make an announcement," he shared. "I'll just fade away. I don't think this big deal, 'I'm going to retire'...it stinks of selling tickets."
"It's dishonest. It's not rock and roll," the singer added.
Two tribute albums are planned to commemorate John's illustrious career: Revamp, featuring tributes from Ed Sheeran, Pink, Lady Gaga, Miley Cyrus and Demi Lovato, and Restoration, which will include tracks reimagined by country stars like Miranda Lambert, Maren Morris and Chris Stapleton.