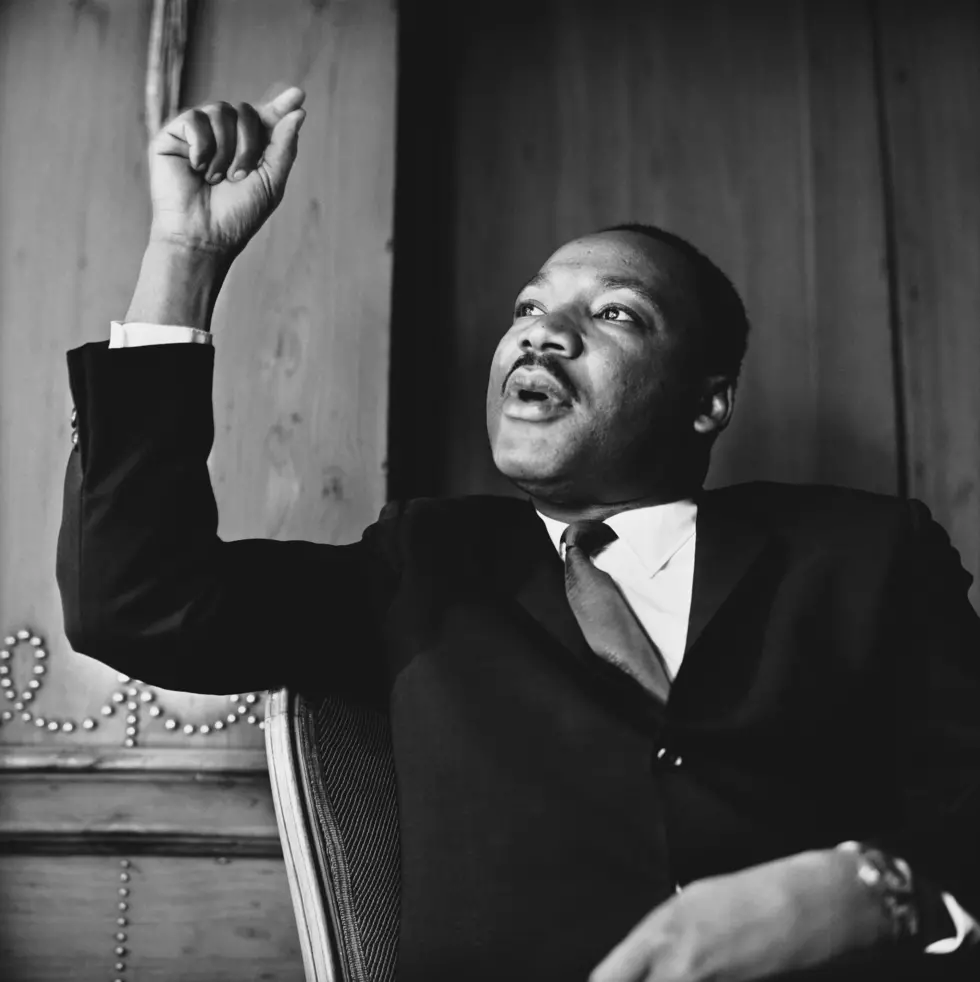 The Berkshires Honor Dr. Martin Luther King Jr. On Monday
Getty Images
Martin Luther King Jr. Day is being celebrated this Monday, Jan. 16. This is a federal holiday to commemorate the birthday of the slain civil rights activist who was born on January 15, 1929. The annual holiday is observed on the third Monday in January.
Dr. King, a Baptist minister, was instrumental in leading the Civil Rights Movement in by emphasizing nonviolent protest. His best-known address, the 1963 speech "I Have A Dream", was given in front of the Lincoln Memorial in Washington, D.C., to a crowd of 250,000 who also participated in the March on Washington. He also received the 1964 Nobel Prize.  Martin Luther King Jr. was assassinated on April 4, 1968 in Memphis, Tennessee.
He has ties to Massachusetts, earning his doctorate from Boston University. He also met and married his wife, Coretta Scott, in the capital city of Boston. Back in the 1970's. The Bay State's U.S. Sen. Edward Brooke sponsored the first bill to declare a holiday. MLK Day was first observed as a federal holiday in 1986 as the observance took effect during Ronald Reagan's Presidency, but a number of states, particularly in the South and West, did not add it to their list of state holidays until years later.
Here is what will be closed in The Berkshires on Monday:
ALL Federal, state and local offices  There will be NO mail delivery.
Banks
The Stock Market will NOT conduct trading on Wall Street
Public colleges and schools, most private schools
Public libraries
Some offices and businesses
BRTA is not running. Bus service will resume on Tuesday, January 17th
This is also a day where residents should take the time in giving back to their respective communities and here are some examples of how you can accomplish this task at hand:
Northern Berkshire Community Coalition is holding their annual Day of Service on Monday and they will also present the annual Peacemaker Award in MCLA's Venable Hall gym.
Berkshire Community College on West Street in Pittsfield will begin its annual Day of Service event with a keynote speaker and breakfast at United Methodist Church. This event is co-sponsored by the NAACP'S Berkshire Branch.
This is the first time since COVID-19's pandemic that both events are being held live.
(Some information obtained in this article, courtesy of www.iberkshires.com)
KEEP LOOKING: Here are 33 LGBTQ+ charities that need your donation