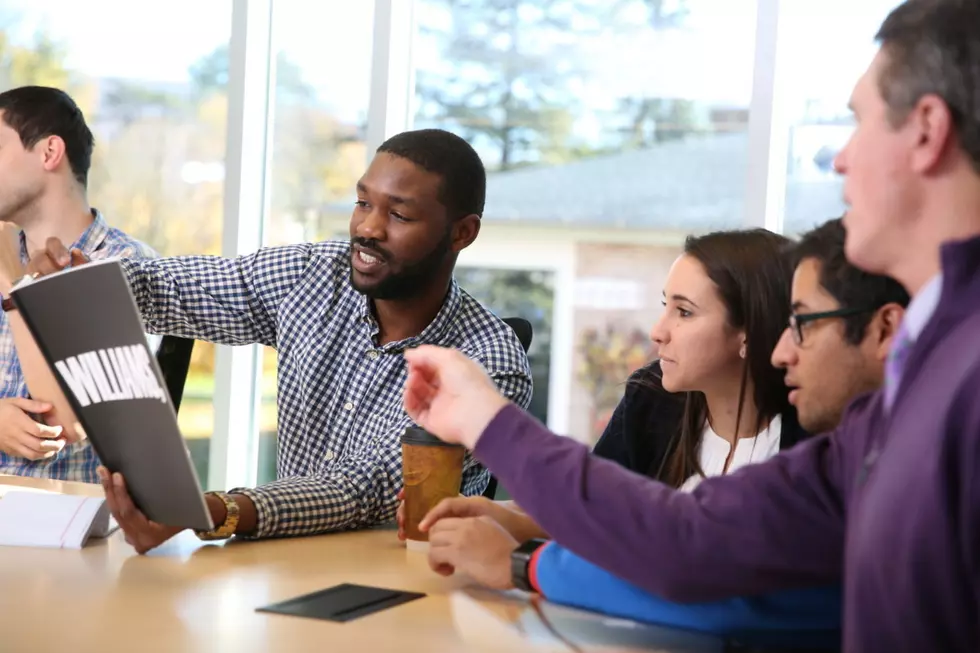 Discover All That a Career at Williams College Has to Offer
Williams College
One industry sector that often goes unnoticed when it comes to the outstanding perks and benefits it offers is higher education — advantages like tuition funding not often found in other industries. 
Williams College, located in Williamstown, Massachusetts at the foot of Mount Greylock in the Berkshires, is one of the oldest colleges in the country and is actively hiring for a wide variety of different positions.
Staff jobs at Williams include everything from running our own power plant to childcare to financial operations and everything in between. Here are just a few of the roles the college is actively recruiting for:
Children's Center Teacher

Food Service Positions

Administrative Support

Campus Safety Services Officer

Programming and IT Positions

Area Coordinator

 
Each of these positions come with amazing benefits, including health insurance that starts from day one, professional development opportunities, paid leave, access to gym facilities, discounts with local vendors, retirement plans, and more.
Plus, tuition for any for-credit courses you take is fully covered and Williams also helps qualified employees pay for their children's college education with a tuition grant that can be used at any accredited college or university.
Discover your next career opportunity at Williams College today.
Located on a beautiful, environmentally-friendly, 450-acre campus, Williams is home to around 2,000 students who benefit from a 6:1 student-faculty ratio, and their energy is the heartbeat of an active population.
Many people come to Williams for a job and stay for decades because of the lively environment, warm neighbors, and inclusive culture — because Williams understands that everyone should be able to have their voice heard in a place that allows them to thrive.
If you're ready for a career that values your opportunity to learn and grow, visit Williams College's employment page today to find an opening that is right for you.