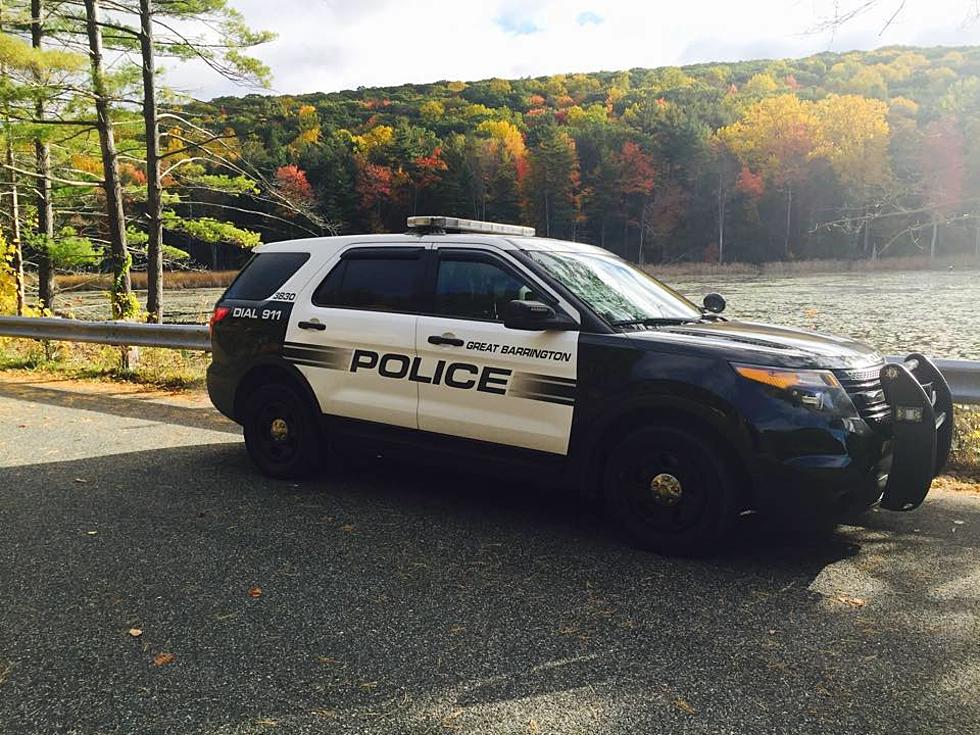 GB Police Host Mental Health First Aid Course
GBPD-Facebook
GREAT BARRINGTON -- Chief William Walsh is pleased to announce that the Great Barrington Police Department hosted a training class for fellow Berkshire County police officers and other colleagues focused on best practices when encountering a person suffering from a mental health crisis.
More than 20 participants from several agencies attended the Mental Health First Aid for Public Safety course hosted by Great Barrington Police at the Berkshire South Regional Community Center on Thursday, Sept. 6.
"This training is an essential resource for our officers and our colleagues from other communities," Chief Walsh said. "It provides first responders with the vital skills they need to recognize when someone is in crisis and take appropriate action to ensure their safety and the safety of others."
The session focused on a five-step action plan that first responders can rely upon to provide immediate support should they encounter someone suffering from an acute mental health crisis.
Mental Health First Aid for Public Safety provides officers with more response options to help them deescalate incidents and better understand mental illnesses so they can respond to mental health related calls appropriately without compromising anyone's safety.
The course was attended by 22 law enforcement officers from the Great Barrington, Lanesborough, Lenox, Tyringham, Lee and Sheffield Police Departments, as well as representatives from the Ludlow Board of Health and the Department of Homeland Security and the Transportation Security Administration.
Great Barrington Police hosted the course as part of its ongoing commitment to the International Association of Chiefs of Police's One Mind Campaign, which positions law enforcement agencies to make tangible and lasting efforts to address mental health issues in their communities.
The class was made possible by the support of community center Executive Director Jenise Lucey and Special Events and Operations Manager Betty Banker, who donated space for the event. Homeland Security Program Manager Raine Brown also contributed to the effort by scheduling instructors Sheryl Sprague and Laura Durst, as well as by organizing refreshments for the participants.