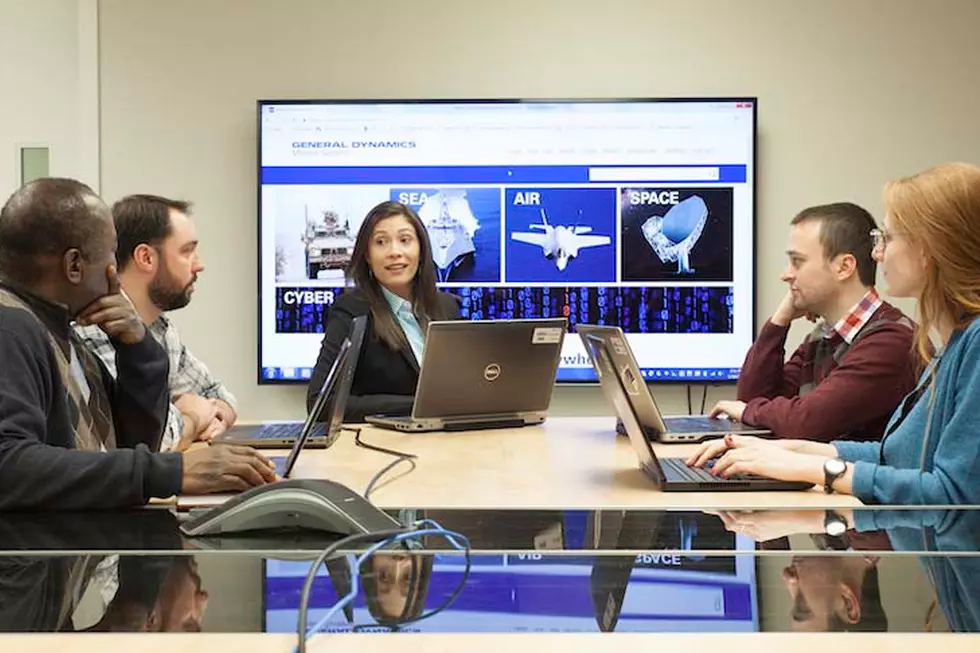 5 Reasons to Work at General Dynamics Mission Systems
General Dynamics
General Dynamics Mission Systems develops mission-critical C4ISR solutions across the land, sea, air, space, and cyber domains. They can offer career paths that fit almost any area of expertise, almost any background or interests, and almost any short- and long-term career goals.
Their Pittsfield team develops technologies that make the world's most advanced ships and submarines even smarter. This is your chance to work with some of the most experienced and talented professionals on projects like surface ship integration, submarine combat systems, and strategic weapon systems.
Advance Your Career at General Dynamics Mission Systems
Seeking Experienced Systems Engineering Professionals – view openings here
Seeking Experienced Mechanical and Electrical Engineering Professionals – view openings here
View all of current opportunities here
If that wasn't enough to have you hitting the "Apply Now" button, let us present five reasons you'll want to build your career there, taken straight from leaders at General Dynamics:
1) They have a rich history of having the right answer: With over 60 years in the defense industry, General Dynamics is a trusted Fortune 100 company with a strong commitment to excellence.
2) What they do is very cool and also very important: Have the opportunity to work with the newest emerging technologies to solve some of the world's most critical problems.
3) Work with people who are just as passionate as you are: Their employees represent some of the best and brightest in the industry working together to deliver groundbreaking solutions.
4) Make a difference from your first day and don't stop there: As a General Dynamics employee, you'll have both the resources and the support needed to grow your career.
5) Not your average 9 to 5: They respect their employees' need for work/life balance. With flexible schedules and the ability to work remotely. you are able to make your schedule suit your personal needs.
Ready to learn more and apply? Click here to get started online.