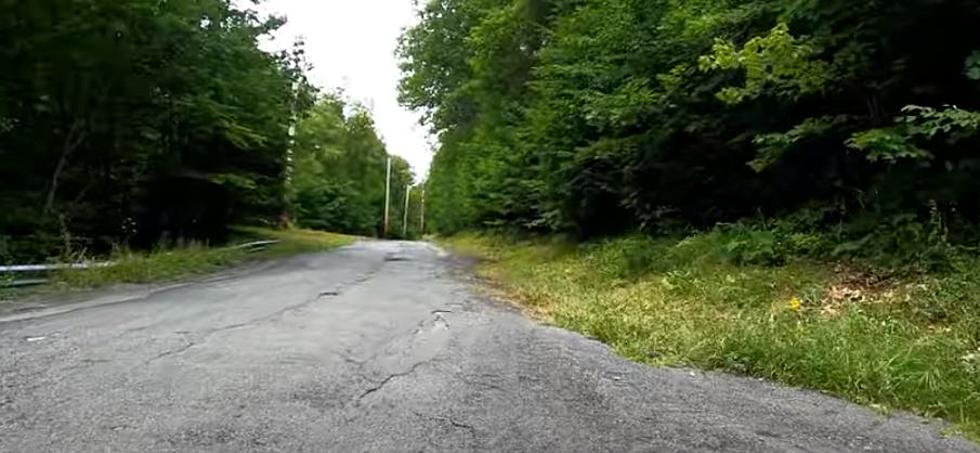 One of the Steepest Roads in the United States is in Massachusetts
PixelArtifacts via YouTube
When you think of steep roads in Massachusetts you probably automatically think of roads like Rockwell Road that lead to Mount Greylock in the Berkshires which makes sense as the road reaches an elevation of 3,491 feet above sea level.
Perhaps another road that comes to mind when we're talking about steep roads in Massachusetts is the Hairpin Turn which is on the Clarksburg, North Adams line on Route 2 and is part of the Mohawk Trail which spans over 60 miles. According to The Berkshire High Guide, the Hairpin Turn itself is 1,700 feet above sea level and looks out at the Hoosac Valley, Mount Greylock, Mount Prospect, and more.
While nobody would argue that these two roads are some of the steepest in Massachusetts, another road that is incredibly steep and may not get as much time in the spotlight is located in Monroe in Franklin County. That particular road is Kingsley Hill Road. According to BRENTACOL, Kingsley Hill Road is 1984.9 meters long with an average gradient of 12.8% and a maximum gradient of 21.7% The following is a quote on the website, PJAMM Cycling from John Summerson which was originally published in his book, The Complete Guide to Climbing (By Bike) in the Northeast.
The first half mile of this one is simply the steepest that I have found in the continental United States. Don't blink in the small town of Monroe Bridge or you will miss the turnoff. The rough surface adds to the difficulty along with a significant stretch of 20+% grade. In fact the entire initial half mile is almost 20% grade in itself so go prepared. If you survive the first half mile, keep going as the first mile of Kingsley Road is also one of the steepest around.
You won't find me biking up Kingsley Hill Road anytime soon but how about you? Are you up for the challenge?
See the Must-Drive Roads in Every State
Gallery Credit: Sarah Jones
LOOK: 25 must-visit hidden gems from across the US
From secret gardens to underground caves,
Stacker
compiled a list of 25 must-visit hidden gems from across the United States using travel guides, news articles, and company websites.
Gallery Credit: Abby Monteil
LOOK: Must-do activities at every national park
Stacker
lists the must-do activities at every national park ranked by the annual number of visitors.
Gallery Credit: Angela Underwood