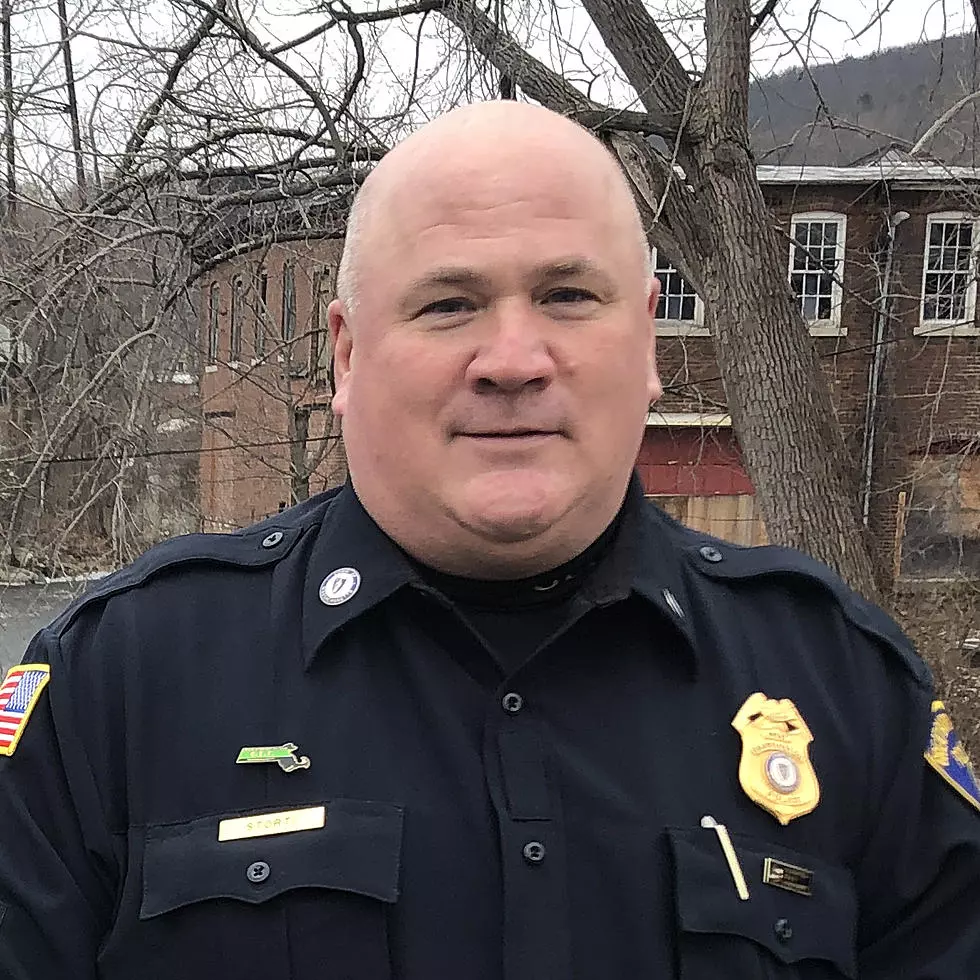 An Important Message from GB Chief Storti Regarding Henri's Arrival
Chief Paul Storti - Photo via GBPD
The following are important messages that were emailed to WSBS from Great Barrington Police Chief Storti for online and on-air use
Aug. 22, 2021
Good Afternoon. This is Chief Storti for Great Barrington's Emergency Management Team.
Henri is moving toward the north-northwest near 12 mph. A north-northwestward motion with a decrease in forward speed is expected for the next few hours, followed by a turn toward the northwest this afternoon.
Heavy rain remains the biggest concern, with 4 to 8 inches expected, with local 10-inch amounts in Western Massachusetts. The last of the rain bands was working through Eastern Massachusetts as of 11 AM. Rain is expected to continue tomorrow, especially in western areas.
Winds may gust to 30-40 mph into the afternoon hours, but winds will be diminishing after about 8 PM or 9 PM this evening. Our Emergency Management team is continuing to monitor the evolving situation.
Impacts/ Potential Impacts
• There is a low risk of an isolated tornado, mainly Sunday morning through mid-afternoon.
• Wind gusts of 30-40 MPH over portions of central and eastern Massachusetts but, will rapidly diminishing Sunday evening.
• Up to 6-10 inches of rain in western Massachusetts. The heaviest rainfall is expected to occur between Sunday afternoon and Monday morning.
• Heavy rainfall is expected to lead to flash flooding, urban flooding, and small stream flooding. Some minor river flooding is expected with isolated moderate river flooding possible, including some main stem river flooding. River flooding may continue into early next week.
• Storm surge flooding and beach erosion is likely, with inundation of 3-5 feet above ground level possible along the south coast. Narragansett Bay is most at risk. Maximum surge may occur during the early afternoon on the south coast, but the evening high tide may also pose a threat since southerly winds may prevent water from evacuating bays and harbors. The east coast of Massachusetts north of Plymouth may experience up to 1 foot of inundation.
• High surf and rip currents on ocean beaches.
• Dangerous marine conditions, with high seas and tropical storm or hurricane force winds.
Aug. 21, 2021
We are preparing for Hurricane Henri. The primary threats are heavy rain and high winds tomorrow morning through tomorrow night which may lead to flooding, downed trees, road closures, and power outages. Our Emergency Management team is continuing to monitor the evolving situation and we have been working with our DPW identifying historic problematic areas. The police and fire departments have increased staffing to handle the expected call volume. We are in communication with the Massachusetts Emergency Management Agency in the event we require additional resources.
As the storm progresses, we will also be providing information on social media specific to high winds, flooding, power outages, road closures, and other hazards as the occur.  We recommend that everyone test their generators, sump pumps, and battery powered lighting and secure outdoor items such as patio furniture.
Thank you,
Chief Storti/Chief Burger
6 Ways Great Barrington Police Department are Bettering the Community
13 Berkshire County Myths That Drive Us Crazy