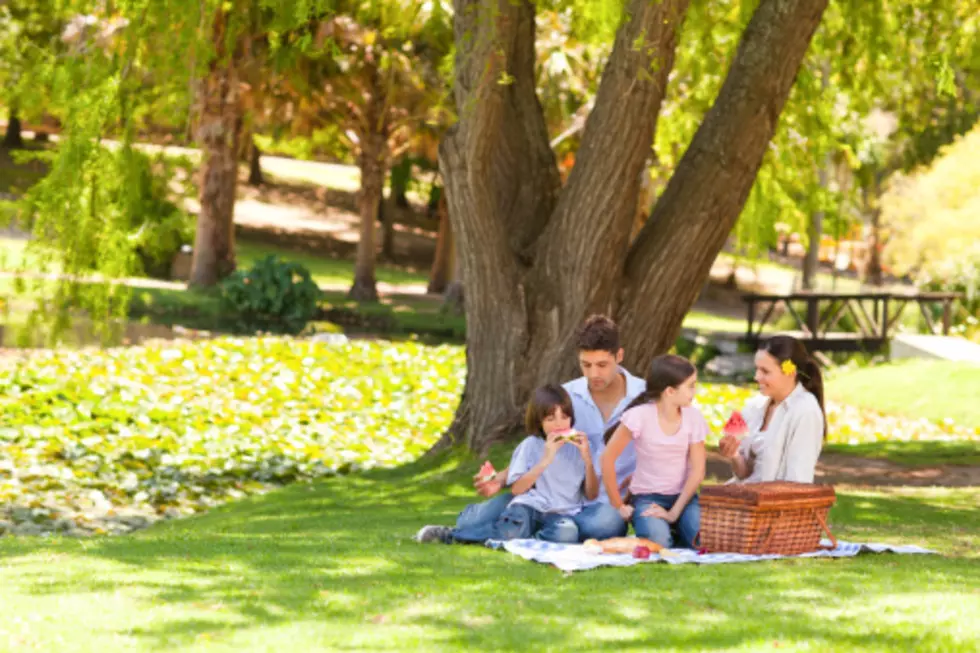 As Summer Sets In, It's Time For A Berkshire Style Picnic!
wavebreakmedia
Summer is officially here. That means you need to plan accordingly as we're happy to  share some of our favorite local Berkshire spots to eat outdoors! It's time to break out the basket, pack a blanket,  grab some delicious snacks and get out there already! Yes, it's time for a picnic (just be on the lookout for Yogi Bear & boo Boo, LOL!!)  Don't forget to bring a bag for all the trash as you need to keep the places we all love looking great! No room for litterbugs as you must respect the surrounding shared with your neighbors.
Here are a few places we found as you can indulge in this popular summer time activity:
You'll definitely be hungry by the time you get to the overlook at The Cobbles in Cheshire but the panoramic view will be worth the trip, guaranteed!
Head to Mount Greylock in Lanesborough. Stoney Ledge has a wonderful picnic area which is easily accessible from the parking area on Rockwell Road.
You'll find both a playground and ample room to run at Windsor Lake in North Adams.
In Great Barrington, cool off on the banks of the Green River (located about a mile west on Route 23) or grab one of the small picnic tables at Fountain Pond State Park with a breath taking view of the famous pond in this popular south county vicinity.
Pack a leisurely lunch for the Hillcrest Gazebo in Pittsfield and enjoy views of Onota Lake (behind Hillcrest Commons on Valentine Road) or if you prefer to be within the city limits, a stop-over at Springside Park-Herbert Arboretum is mandatory.
(Photo image of The Mount-Edith Wharton's House courtesy of www.wikipedia.com)
Explore the incredible grounds and gardens at Edith Wharton's Estate at The Mount in "Lovely" Lenox. Be aware of spirits and apparitions as reports indicate the property is haunted. I'm sure paranormal enthusiasts will make a mandatory stop to check this place out. (including our famous pair of Arno & Kathy who were married around this time 2 years ago at The Thom Reed UFO Monument Park).
You can also partake in a classic Berkshires style picnic at Tanglewood,  They are open 9 a.m. to 4 p.m. during non-performance times and weather permitting. 
Once the summer estate of sculptor Daniel Chester French, how about checking out the the grounds and woodland trails of Chesterwood in Stockbridge, it's the perfect place to spend the day with that special someone. When you look at the possibilities, get ready to embark on an ideal day trip, if you ask me!
(Some information obtained in this article courtesy of www.berkshires.macaronikid.com)
LOOK: Must-do activities at every national park
Stacker
lists the must-do activities at every national park ranked by the annual number of visitors.