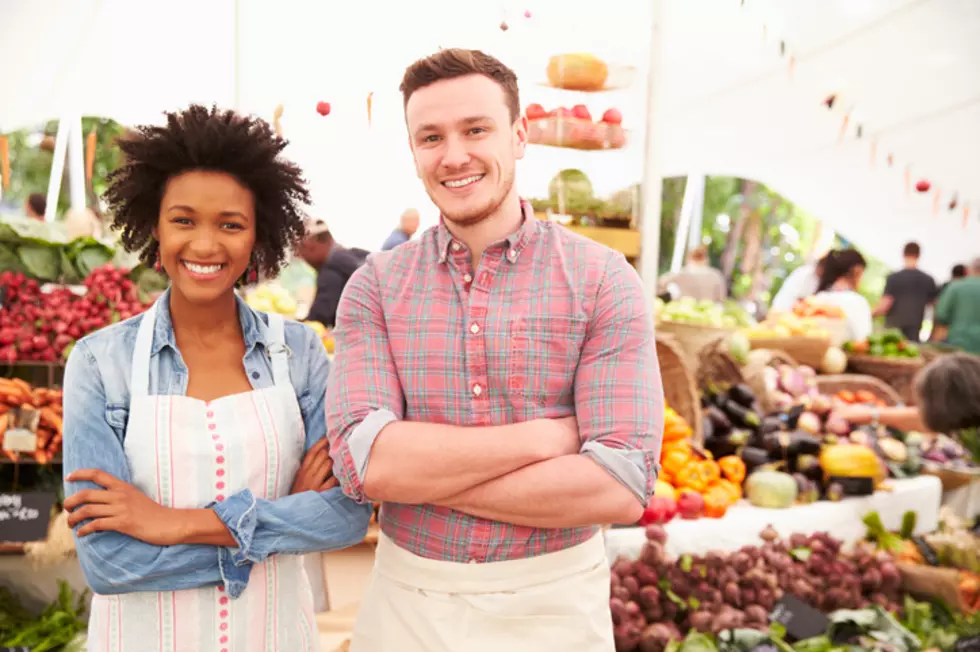 Farmers Market Time in Great Barrington
monkeybusinessimages
The Great Barrington Farmers Market will open for the season this Saturday May 12. Returning for its 28th year,the Market will run from 9 A.M. to 1 P.M every Saturday until October 27th. It's located at 18 Church St in Great Barrington.
In a press release, Market Managers Bridgette Stone and Kate Burke say you can expect 36 weekly vendors representing a wide array of the Berkshire dynamic food landscape. As a producer only market, the vendors are the makers, growers, and sellers of the products they offer, all coming from within 50 miles of the market. These vendors include organic vegetables and flowers, artisan cheeses, sourdough breads, Massachusetts maple syrup, organic baby food, herbal products,  popsicles, grilled sausage, small-batch coffee, meat, dairy, artisanal chocolate, and much more. Music and children's activities add to the festive family atmosphere. Just along side of the Farmers Market you'll find their sister market, the Great Barrington Arts Market featuring the work of local artisans and crafts people.
The Farmers Market also offers a dollar for dollar match on SNAP purchases up to $25. In addition, SNAP customers are able to use their HIP benefits, when available, with three of their produce vendors.